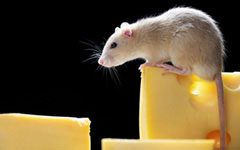 Interested in becoming more involved with Any Rat Rescue? We are looking for people with enthusiasm, passion, and a love of rats to join our efforts.
We have MANY volunteer opportunities. Please contact us to learn how you can make a difference.

We are in great need of foster homes. Since Any Rat Rescue does not have a brick-and-mortar shelter, the number of foster homes we have directly impacts the number of rats we can help. We turn rats away every day because we have nowhere to house them.
If you have room in your home and your heart, please contact us for more information or fill out our foster application to get started.