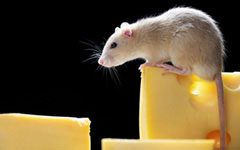 Why do domestic rats need rescue?
Many people still believe animal rescues are full of "rejects" due to health or behavioral problems. However, nothing could be further from the truth. A vast majority of rats are surrendered due to poor planning and decision-making on the part of the people who are entrusted with their lives.
In spite of the relatively short commitment (a domestic rat's life span averages 2-3 years), the small amount of space rats need (no backyard required), and low maintenance costs, we still continue to see a steady flow of unwanted pets for many reasons, some of which include but aren't limited to:
Moving
Too many pets
Kids got bored, stopped taking care of them
Accidental pregnancy; rat obtained from pet store/breeder/Craigslist and didn't know she was pregnant; didn't know rats were a boy and girl (we've actually heard that one!)
Found as a stray in a park or backyard
Roommate or family member moved out and abandoned them
Alleged or perceived allergies, which are actually rare. Many people are actually allergic to the mites on their rats but are unaware it is a simple fix.
Dog barks at them too much.
Can't afford them anymore.
Don't have time for them anymore.
Parent, spouse, etc. doesn't want the rat because it nipped once or chewed a favorite blanket; threatened to dump the rat outside.
Snake wouldn't eat it.
Removed rat from a snake tank at a friend's or party.
Purchased rat to "save" it after seeing somehow attempt to buy it for snake food.
Abandoned at pet store, even if not purchased there.
Scheduled for euthanization at a larger pet shelter
Debilitating, long-term illness making physical requirements of animal care difficult.
Admission to a nursing home where pets aren't allowed.
Can't afford vet care.
A majority of rats turned into the rescue are young and healthy. Some have sneezes and parasite issues, but the owners are completely unaware of these minor symptoms. Over 95% of rats are cleared of these conditions through our quarantine process.
Only occasionally, do we get calls regarding rats that bite. A majority of the time it is either a young male going through puberty who can be calmed by a neuter, or simple training in more respectful handling that cures the issue. You'd be surprised at how many times we get rats who have an alleged history of biting and we never witness such behavior.
As the rescue Director, I would like you to know that one of the real pleasures of rat rescue is how easy it is to rehabilitate a rat! Rescue work involves a lot of disappointment and heartache on many levels. Yet witnessing the unique qualities of each individual rat blossom in foster care keeps us going. Rats, like most animals, are quick to leave the past behind, ready to enjoy new experiences, forge new relationships (with humans and other pets), and create unique bonds with each individual in their household. They respond well to medical care and are always amazing and inspiring us with their will to survive. Just ask one of our wonderful foster homes!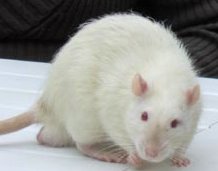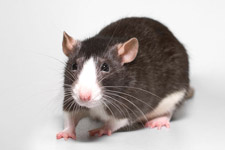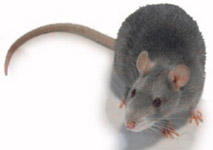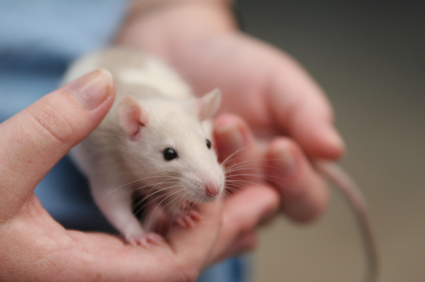 11 reasons rescue rats rock!
Every ARR rat goes through a 2 week quarantine that includes antibiotics for potential respiratory and ear infections, plus 2 treatments for species-specific lice and mites.
Every rat lives in an approved foster home where they receive personal attention and monitoring.
ARR's goal is to find forever homes, so we work hard to make a permanent match. Therefore you get an honest assessment of each rat's health and temperament so you can make the best, and most informed, decision.
We assist you with introductions between new rats in your home at your request.
In spite of rocky economic times, we manage funds wisely so that every ARR rat receives veterinary care if needed. As a nonprofit organization, we are able to make the health and happiness of our animals, not profits, our top priority.
Regardless of why any particular rat was bred, no ARR rat will ever be used as a feeder, a lab rat, or for anything other than a loved pet.
You will never accidently get a pregnant rat from our rescue.
With every rat adoption, you recieve a free adoption bag of resources, including recommended vets, a bag of homemade dry food mix and something soft for your ratties.
You become a member of a lifelong support group, receive free quarterly newsletters, bi-annual rat party invitations, and plenty of opportunities to give back by volunteering. Participate as much or as little as you wish.
Adoptable rats are viewed in their foster home environment where they are most relaxed and can let their personalities shine.
Know that you have done the right and most compassionate thing. Going to a breeder or store merely adds to the pool of unwanted pets.
We strive to make every pet adoption a memorable experience!