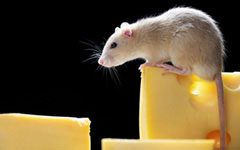 Adopting or surrendering
Within Arizona:
Any Rat Rescue

Out of state:
Connect with local rescues for adopting or surrendering. Visit www.petfinder.com. Type in zip code, choose animal type "Small & Furry" and type in "rat" for breed.
Rat Guide
Provides invaluable information regarding rat health and well-being.
ratguide.com
Cages
Martin's Cages
Cage World
Feeding
Suebee's Rat Diet


ARR altered version of Suebee mix
Other Resources
The following sites are great informational resources for current or soon-to-be rat owners.
www.ratfanclub.org
www.ratsrule.com
www.rmca.org
www.ratbehavior.org
www.joinrats.com
exoticpets.about.com
www.quite.co.uk
www.petrats.org
iGive
Help a rat in need...while you shop!
Proceeds from sales are donated to Any Rat Rescue.
www.igive.com
GoodSearch
Now, you can support ARR by simply searching the Internet. Revenue from sponsored advertisers go towards the Rescue.
www.goodsearch.com
Rat Sitting
Peace of mind while you're away.
Benjamin Benefiel
benjamin.benefiel@gmail.com

Lynn Cottor
lynn@desertdogtrng.com
480.332.0740