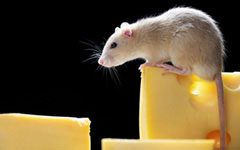 If you are interested in contacting Any Rat Rescue, please fill out the following form. We will make every effort to respond to your inquiry in a timely fashion.
***IMPORTANT NOTICE***
Any Rat Rescue is a small, dedicated, all-volunteer organization and our ability to take in surrenders is limited. In the Phoenix area, we are referring families to the Arizona Humane Society. In Tucson, please contact Humane Society of Southern Arizona. Both organizations do take pet rats.


Address:
P.O. Box 833
Scottsdale, AZ 85252
Phone:
480.663.3338
E-mail:
info@anyratrescue.org