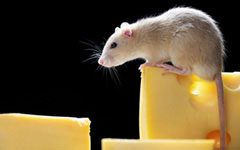 Any Rat Rescue is a 501(c)(3) organization dedicated to finding loving, forever homes for rats in need, serving the Phoenix and Tucson metropolitan areas..
We are approaching nearly 1,500 adoptions since our inception in 2004. We are a no-kill rescue that truly accepts any domestic rat, regardless of health, age, or temperament.
Any Rat Rescue is not a shelter, but rather a network of caring foster homes extending from Metro Phoenix to Tucson. Please contact us at info@anyratrescue.org for more information.
If you are interested in adopting in the Tucson area and are unable to travel to Phoenix, you can contact the Humane Society of Southern Arizona at:
3450 N. Kelvin Blvd.
Tucson, AZ 85716
520-327-6088
***IMPORTANT NOTICE***
Any Rat Rescue is a small, dedicated, all-volunteer organization and our ability to take in surrenders is limited. In the Phoenix area, we are referring families to the Arizona Humane Society. In Tucson, please contact Humane Society of Southern Arizona. Both organizations do take pet rats.
For more information about the benefits and importance of rescue, click here to read "Why do rats need rescuing?"
Great cages available! Contact us!

Sign up for our newsletter and check out what's happening in the world of rats! You'll receive updates on all of the great work that Any Rat Rescue is doing, as well as tips and tricks for keeping your rats healthy and happy! Send us a message from our contact page and indicate "yes" to receive our newsletter.
Click here to see our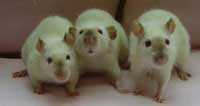 thanksLiving 2017
10th Anniversary Celebration!
Green Restaurant
2240 N. Scottsdale Rd. #8
Tempe, AZ
Thursday, November 23rd
12 PM - 4 PM
greenvegetarian.com/thanksliving-2017
12k's of Christmas
Santa's Pet Village
Freestone District Park
1015 E. Juniper Ave.
Gilbert, AZ
Saturday, December 9th
7:30 AM - 12:30 PM
www.12krun.com/santas-pet-village
ARR Holiday Party
Celebrate the holidays with Any Rat Rescue! A potluck and party will take place at Jenna's (Granite Reef/Indian School area, Scottsdale) on Sunday, December 17th from 2:30 PM - 6 PM.
Please help us celebrate these incredible, intelligent creatures and all of the people who've been part of finding loving, forever homes for nearly 1,500 pet rats since 2004. You're welcome to bring a potluck item to share. We'll have door prizes and an afternoon of celebration and fun. For the health and safety of all, pleave leave your beloved ratties at home, but plan to bring lots of photos!
Please e-mail info@anyratrescue.org for the exact address. Hope you can make it!
Doggie Street Festival
Steele Indian School Park
300 E. Indian School Rd.
Phoenix, AZ
Saturday, January 20th
10 AM - 3 PM
www.doggiestreetfestival.org
Tabling Events
Pavillions Petco
8910 E. Indian Bend Rd.
Scottsdale, AZ
6 PM - 8 PM
Thursday, November 16th
Thursday, December 21st